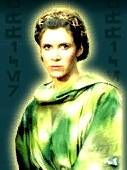 Do you think you have what it takes to be an Officer? Can you handle the responsibility of other people's lives? Are you calm in a crisis?
Every army needs good leaders to organize the troops and help them perform at their peak! Whether Imperial or Alliance, if you want to be an officer, you will learn how to lead a squad and how to fight. You will keep your squad alive, no matter how hostile the terrain.
General Skills:
Officer Base Statistics:
+20 Luck
+70 Precision
+50 Strength
+80 Constitution
+80 Stamina
+60 Agility
| Ensign | Lieutenant | Commander | Captain |
| --- | --- | --- | --- |
| Levels: 1-21 | Levels: 22-45 | Levels: 46-69 | Levels: 70-90 |
| | | | |
With Publish 27, innate Terrain negotiation was introduced for Officer. With certain levels, the Officer gains greater ability to negotiate terrain. These are the levels and the amount of Terrain Negotiation granted to the Officer:
These are the skills and techniques that an Officer of level 90 will obtain. There are various enhancements that can be made to these specials through the use of expertise, but all Officers will have these base attacks and specials to work with.
| | | |
| --- | --- | --- |
| CL | Special | Description |
| 26 | Tactics (Mark 3) | Provides 2% to dodge and +20 Constitution to the squad |
| | | |
| --- | --- | --- |
| CL | Special | Description |
| 82 | Heal (Mark 4) | The standard +3500 health heal that all professions are blessed with |
Introduced with Publish 31/Chapter 3, Officers are now allowed the ability to choose their abilities/skills. Each Officer is allocated "points" as they level. 5 points will be initially granted at CL 10, then 1 point every 2 CLs up to a total of 45 points at CL 90.


Most skills require a prerequisite, be it a minimum CL, or a prior skill.
Expertise enhanced specials
[
edit
|
edit source
]
As with other professions, the Officer has many options when it comes to allocating points into the expertise trees. Here is the breakdown of how those points will affect the Officers abilities in combat and group situations
Single target expertise enhancements
[
edit
|
edit source
]
Special
Effect

Decapitate
A brutal slice to the neck damages your opponent and leaves them bleeding. Requires a 1-h melee weapon

Pistol Burn
Moderate extra damage plus a fairly weak bleeding debuff. Requires a pistol

Pistol Overcharge
Low damage bonus, but very quick cooldown timer. Requires a pistol
AoE expertise enhancements
[
edit
|
edit source
]
Special
Effect

Crippling Vortex
Powerful AoE that roots enemies to the spot around the Officer. Requires a 1-h weapon
Group buff expertise enhancements
[
edit
|
edit source
]
Special
Effect

Advanced Tactics
Gives 5% dodge, +70 constitution, +10 critical hit protection

Focus Fire
Gives 5% strikethrough chance, 32% strikethrough value (against your target's resists), 5% critical chance

Inspiration
An immediate 2800 action heal, plus additional 5% action cost for the duration

Scatter!
Removes snare and root effects, and increases movement speed for a short duration

Charge
Adds 10% group damage bonus, removes snares, increases speed and some action cost reduction

Last Words
If you are unlucky enough to die, provides a buff to the group (health, action, dodge)

Drillmaster
5% action cost reduction and 5% damage increase. Requires an equipped pistol
Self help expertise enhancements
[
edit
|
edit source
]
One of the areas where an Officer can really be of benefit to a group is our ability to call in supply drops. There are drops for healing stims, and tactical stims, plus the ability to call in a soldier to help the Officer out in combat.
Special
Effect

Rapid Deployment
A requirement for supply drops. Reduces the cooldown by 30 minutes

Supply Drop (Tacs)
Lands a crate of 8 stims, each +68 constitution, +3% critical chance, and +3% damage

Supply Drop (Meds)
Lands a crate of 8 stims, each healing for 3,456 damage

Supply Drop (Pet)
Calls a level 84 elite pet to fight with the Officer
Community content is available under
CC-BY-SA
unless otherwise noted.