<< Previous Quest: Retrieve the Droid Disk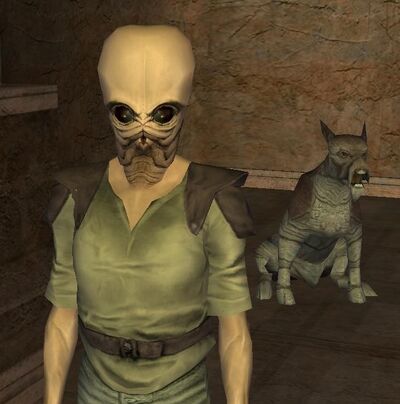 Quest Category: Nym's Theme Park
Level: 60
Description: Speak with Jinkins to see if he has more work for you. Jinkins is not hard to find, he is the Bith to the left of Nym's table at /way 478 4768.
Reward:
319 (Quest Experience)
Money: 500 credits
Note: Not Repeatable. Non-combat.
Following Quest: Speak with Sergeant Moore >>
Community content is available under
CC-BY-SA
unless otherwise noted.