Roblox: DeepWoken - The Loop
Play Sound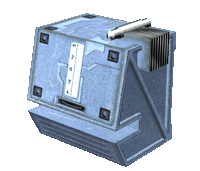 How to get a treasure map
[
]

Treasure maps can be randomly found by using the "/forage" command.
You can forage on any planet, except in buildings in dungeons or in city limits. You will gather a large amount of Lyase Enzyme, Foraged Rare Component, Insect Bait, Grub Bait and Worm Bait, but sometimes you will find a "mysterious Data Disk", this is a treasure map! The action of foraging will also randomly spawn worms and thugs that will automatically attack you.
To increase the chance of finding maps:
you can use Kommerken Steak food which increases your foraging chance by 12% and gives you a 5% bonus chance of finding a treasure map.
you can stack the Luck attribute which have a slight impact on your foraging results
The treasure disk is known by other names depending of your CL while foraging:
You will also get a decent amount of treasure disks while fishing but the map level will be determined randomly.
How to find the treasure
[
]

After you have a treasure map you can summon the radial menu on it and use the "read" option. A window will then appear with text about the treasure.
You need to click the button "Store Waypoint".
If you are not on the planet where the treasure is located, a system-message will tell you which planet the treasure is on.
Once you arrive on the correct planet, summon the radial menu again on the mysterious Data Disk and open the window to store the waypoint. This time the waypoint will be displayed in your waypoint monitor. Follow the waypoint to the treasure location and summon the radial menu again. Now use the option "search area" to find the exact waypoint of the treasure (it will be within a radius of about 0 - 100m around you). Go the waypoint and summon the radial menu to extract the treasure!
And Then?
[
]
After the treasure spawns, some NPCs will spawn depending on your CL. If you are alone there will be about 2 or 3 NPCs, but if you are in group there will be some more. Alone, at level 90 you will spawn 2-3 Elite Jedi NPCs which do not deathblow. Groups of 8 have a chance to spawn a Boss. To defeat them you will probably need to wear armor and maybe get some buffs. After defeating the NPCs you may open the treasure. Tip: If you're going to do some treasure maps, buy some camps to place them if the treasure spawns in a stone or something else.
Items in the treasure
[
]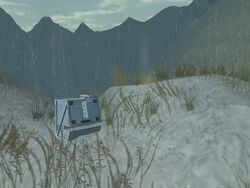 PROFESSION BRACELETS
HOUSE FURNITURE
WEARABLE BACKPACKS
TREASURE HUNTER COLLECTION ITEMS
GEM COLLECTION ITEMS
VERY RARE BUFF ITEMS
"If you have 4 or more players in your group you are capable of receiving a rare stone" - Jaskell, SWG Associate Designer
"Groups of 4 give you a bonus roll. Groups of 8 give you 2 bonus rolls and a chance to spawn a boss" - Jaskell, SWG Associate Designer
CONSUMABLE BUFF ITEMS
JEDI COMPONENTS
WEAPONSMITH COMPONENTS
Weapon Augmentations (175-225)
Weapon Enhancers (20-25)
Scythe Blade Schem (confirmed as of 9-25-11)
EXTRA
COMMON LOOTS