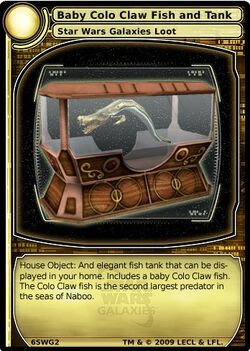 ‎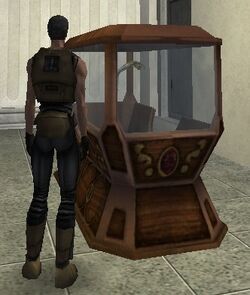 TCG Card Number: 6SWG2
Description: House Object: And elegant fishtank that can be displayed in your home. Includes a baby Colo Claw fish. The Colo Claw fish is the second largest predator in the seas of Naboo.
When this TCG loot card is redeemed you receive a No-Trade ornate box that you radial and open...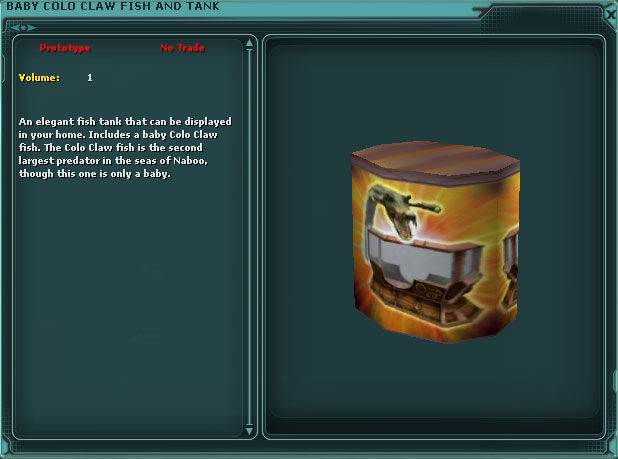 ... it contains a Baby Colo Claw Fish and a Baby Colo Claw Fish Tank, both No-Trade, to place in a structure you own.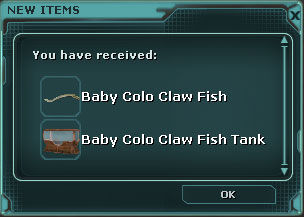 The picture shown here should help give you an idea of the size of the tank and fish: the human pictured is the maximum height allowed by character creation.